Offshore crew change and passenger transport
Arrive safely at your goal
Does your team of technicians, specialists or crew need to carry out their work in a wind farm, on a drilling platform or on a ship? Or do they need to return to the mainland?
You have access to these services and competences in cooperation with UNI-FLY. We have many years of experience with offshore helicopter transport of both passengers and goods. We fly a crew and their equipment to a ship or offshore installation and take another crew back with us.
Compared to other transport possibilities, the helicopter has a high degree of flexibility, efficiency and comfort. This is especially the case in foul weather when transport on the water must be stopped.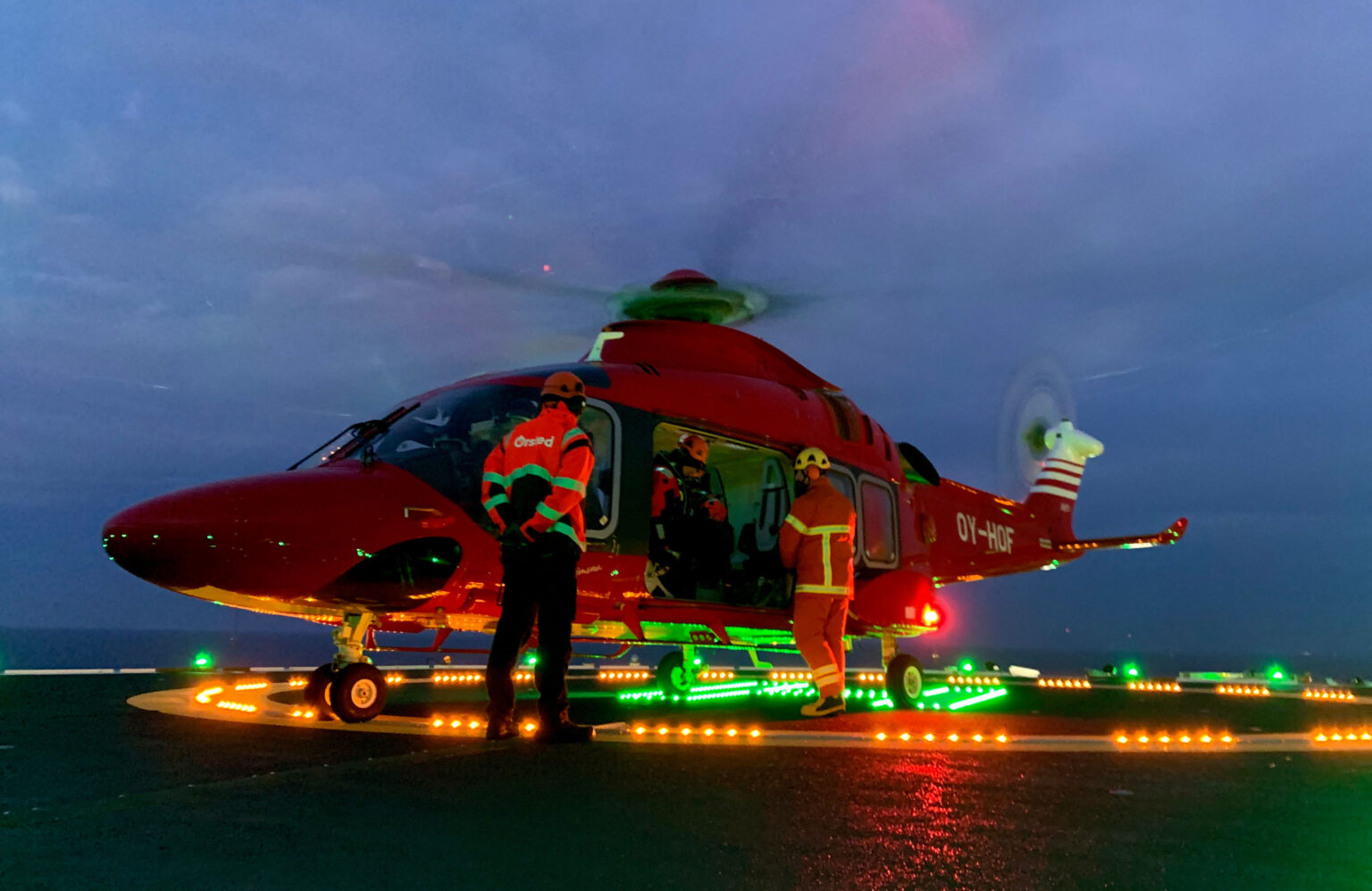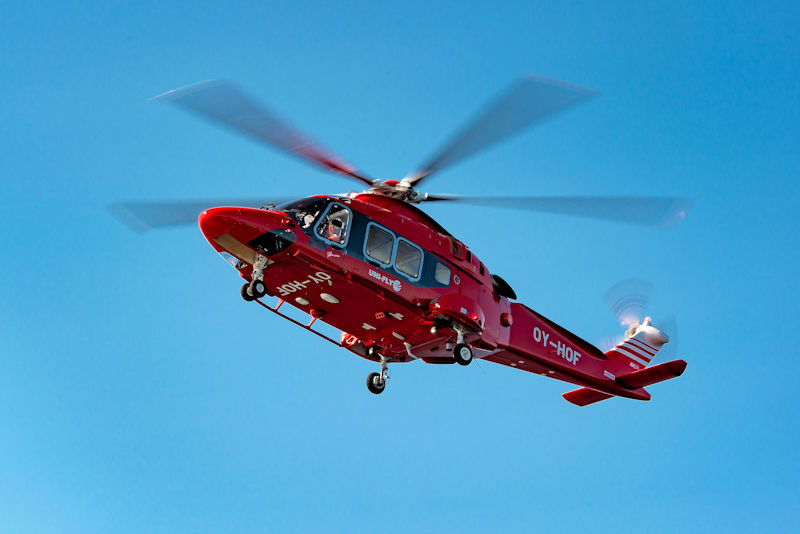 Ultramodern fleets and equipment ensure optimal flying
Offshore flights with UNI-FLY take place in ultramodern Leonardo AW169 helicopters, which are particularly suitable for this type of tasks. The helicopters' 'Enhanced Performance Pack' results, among other things, in them being able to manage foul weather, fly far and be loaded relatively heavily. They have room for up to 10 passengers.
Offshore crew change and passenger transport throughout Europe, including the United Kingdom, is just one of the many areas that UNI-FLY is certified for.
Energy utility companies, wind turbine manufacturers and shipping companies are some of the customers that benefit from UNI-FLY's competences on a daily basis.
Your partner for offshore helicopter tasks?
With UNI-FLY as your business partner, you gain access to carrying out tasks such as: